A little bit of this and a little bit of that, basically I have fallen into the tap of trying to do too many things at once this week. Which means there isn't really that much that is worth taking pictures of.
The main focus of my attention has still been the Chaos Warriors unit, with the purchase of a second box I decided that robbing two to bulk out my hand weapons and shield to a more usable 20 minis (15 just seemed to thin on the ground.)
A unit filler (50mm X 50mm) and a lone warrior gain me an extra rank.
Warrior 10
The WoC is done and ready for priming and the need for another shield design gave me a practice run at spawning Nurglings (a project for later).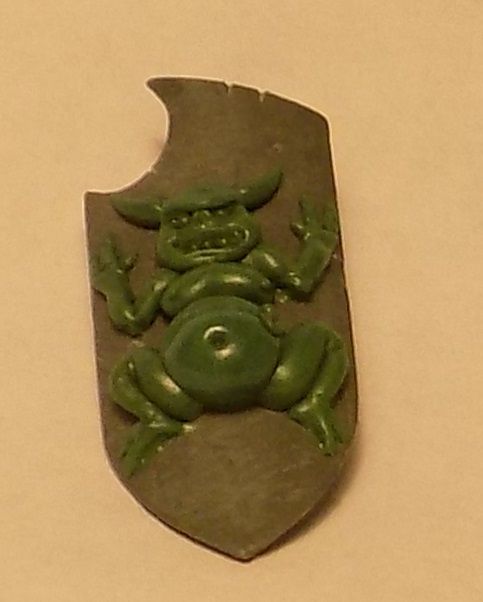 Nurgling Shield
Not 100% happy with where the moobs meet the belly or the way the thighs are on the Nurgling, but for a 1st effort good enough to probably swap the shield on to the Musician and get it a front rank space.
I just noticed I forgot the knee detail.
Unit filler.
Certainly not saving much time on this, which is surprising on such a simple idea.
I compared a normal Chaos Hound to the Dire Wolves I am going to use as Chaos Hounds and found a horribly noticeable size difference. So other uses for the standard models had to be found.
Lots of fur repair to do on the hounds neck and eyes, also on the left shoulder of the warrior. Pretty much making up the detailing as I go along and of course there is always the ever present problem of 'what do I do for a shield design.' ( It'll be on his back.)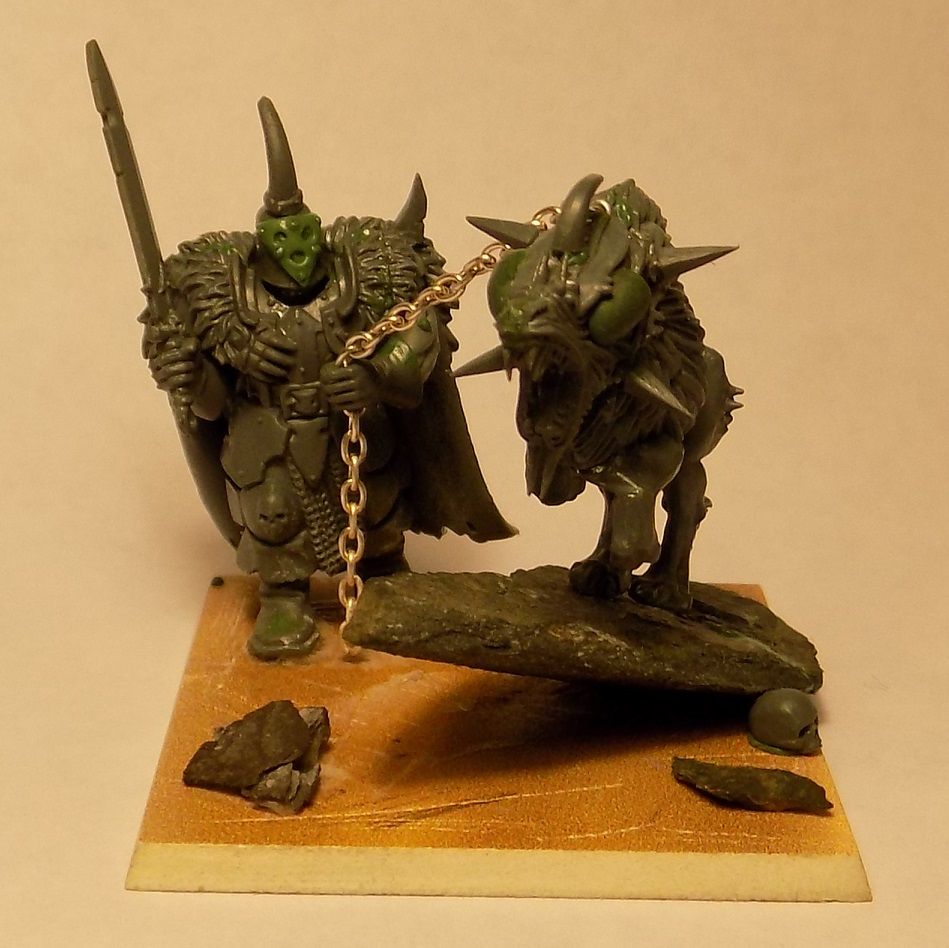 Walkies !!!
Lord.
A bit of progress on the Herald of Nurgle carcass I'm using to build a Lord from, guts, torn belly GSed up, the beginning of a belt, Black Ork arms from the bits box and a styrene thigh armour panel.
Much the same as the unit filler he is being made up as I go along, so the head, shoulder armour are a mystery still, all I know is the weapon will be a mace and the Shield design will be a Nurgle symbol.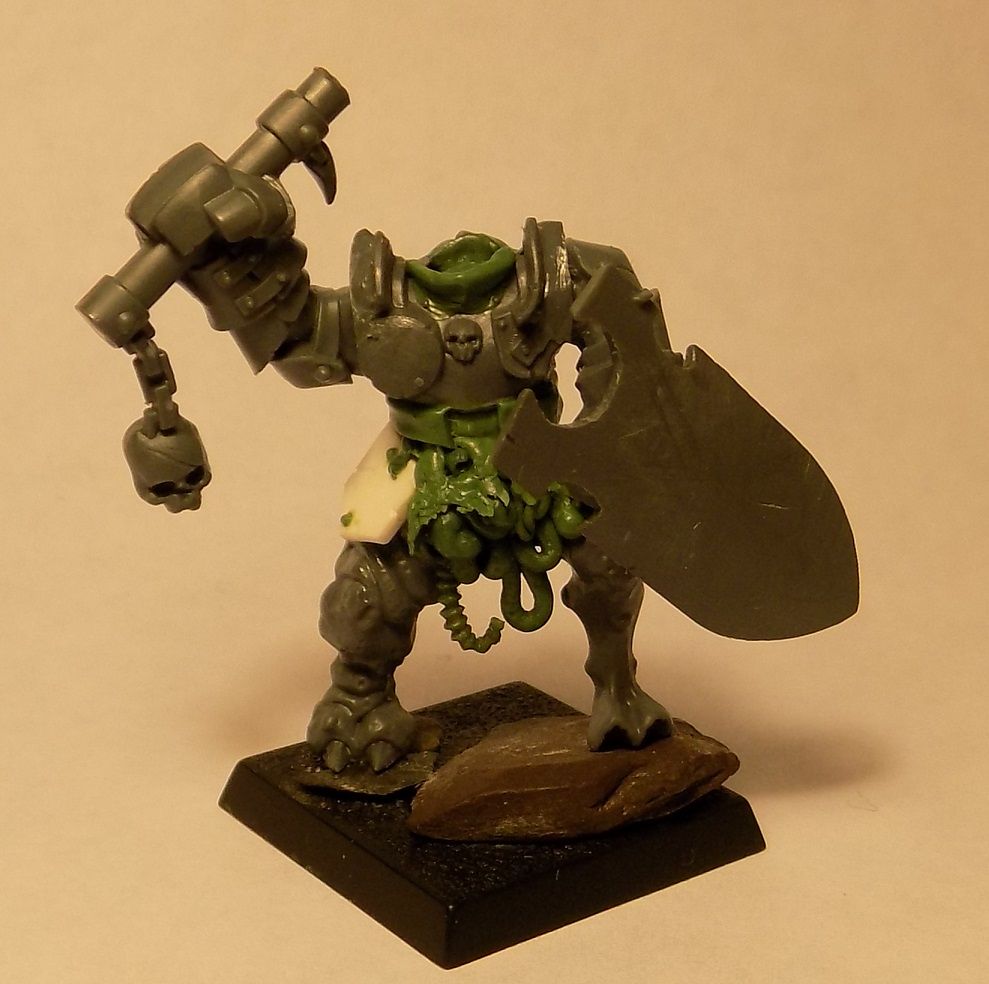 Kidney for sale, one not so careful owner from new.
Sadly no painting has been achieved at all, so the sorcerer, a warrior and the musician are looking at me funny.
Maybe I'll get the two normal WoC and the Musician started next week, the Sorcerer is stalled as I try and work out a skin tone that goes well with the armour colours I have used on other warriors.